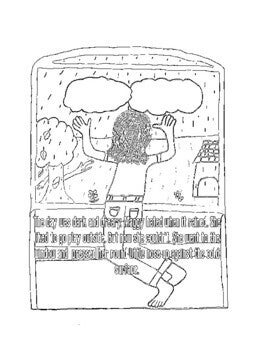 Maggy's Dog Day Coloring Book for Girls-Animal Adventure Coloring Book
On Sale
$5.00
Grade Levels
1st - 6th, Homeschool 
Subjects
Creative Writing, Visual Arts, Short Stories
Resource Type
Activities, Fun Stuff, For Parents
Formats Included
PDF
Pages
27 pages

This is the tale of a curious little girl who has always wanted to know what it was like to be a dog. Thinking her life was dull she thought the life of a dog would hold much more adventures and experiences. 

One day she falls asleep and finds herself as a dog in dog country. Follow along as she gets soaked in the rain, hides from the dog catcher and hunts for food while she finds herself missing her parents and her warm comfy bed. 

If you have a curious little dog loving little girl in your home, you should pull out this story coloring book and read along to her while she colors each page. This is the perfect story to share for family bonding time and sharing great adventure fun.