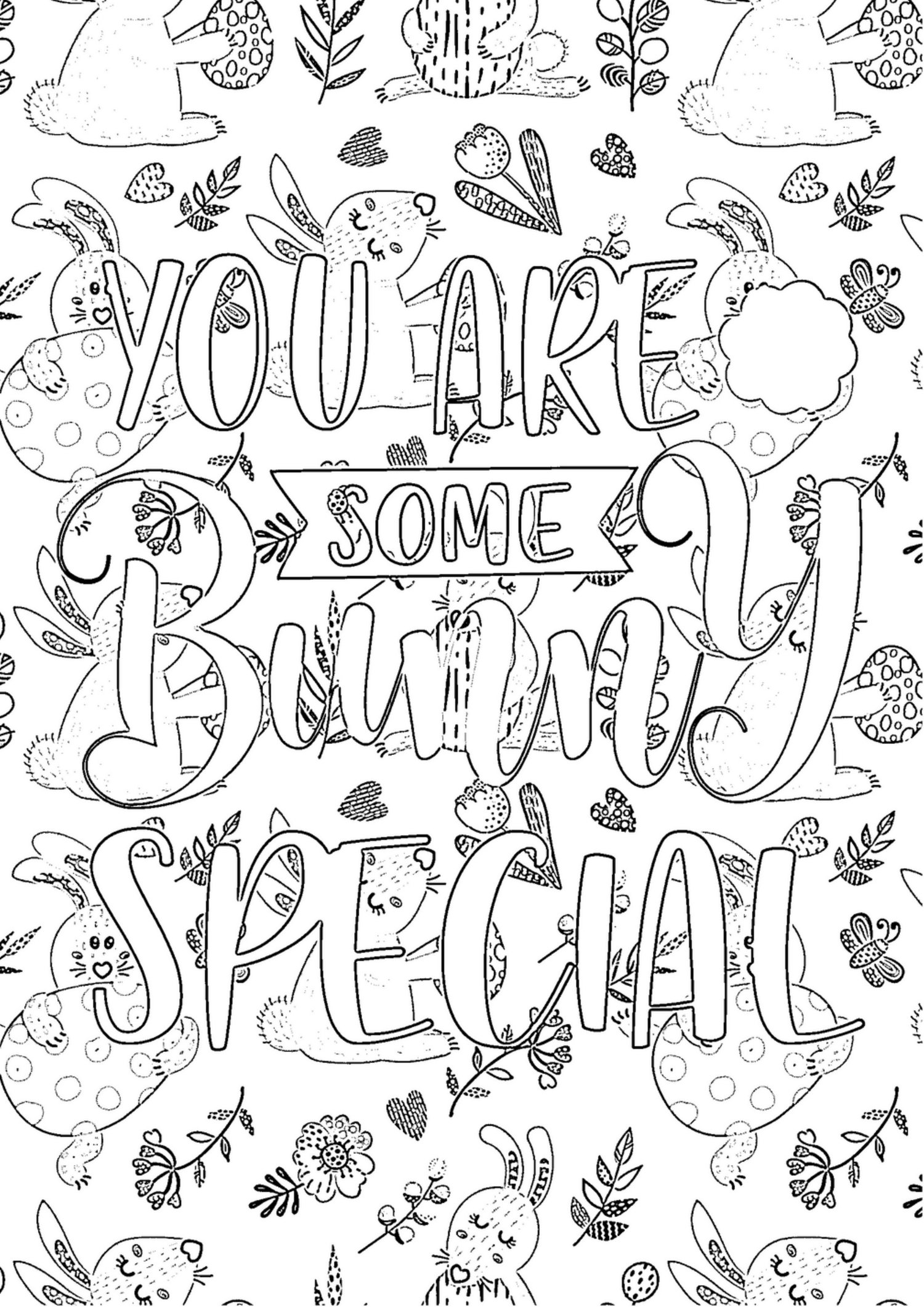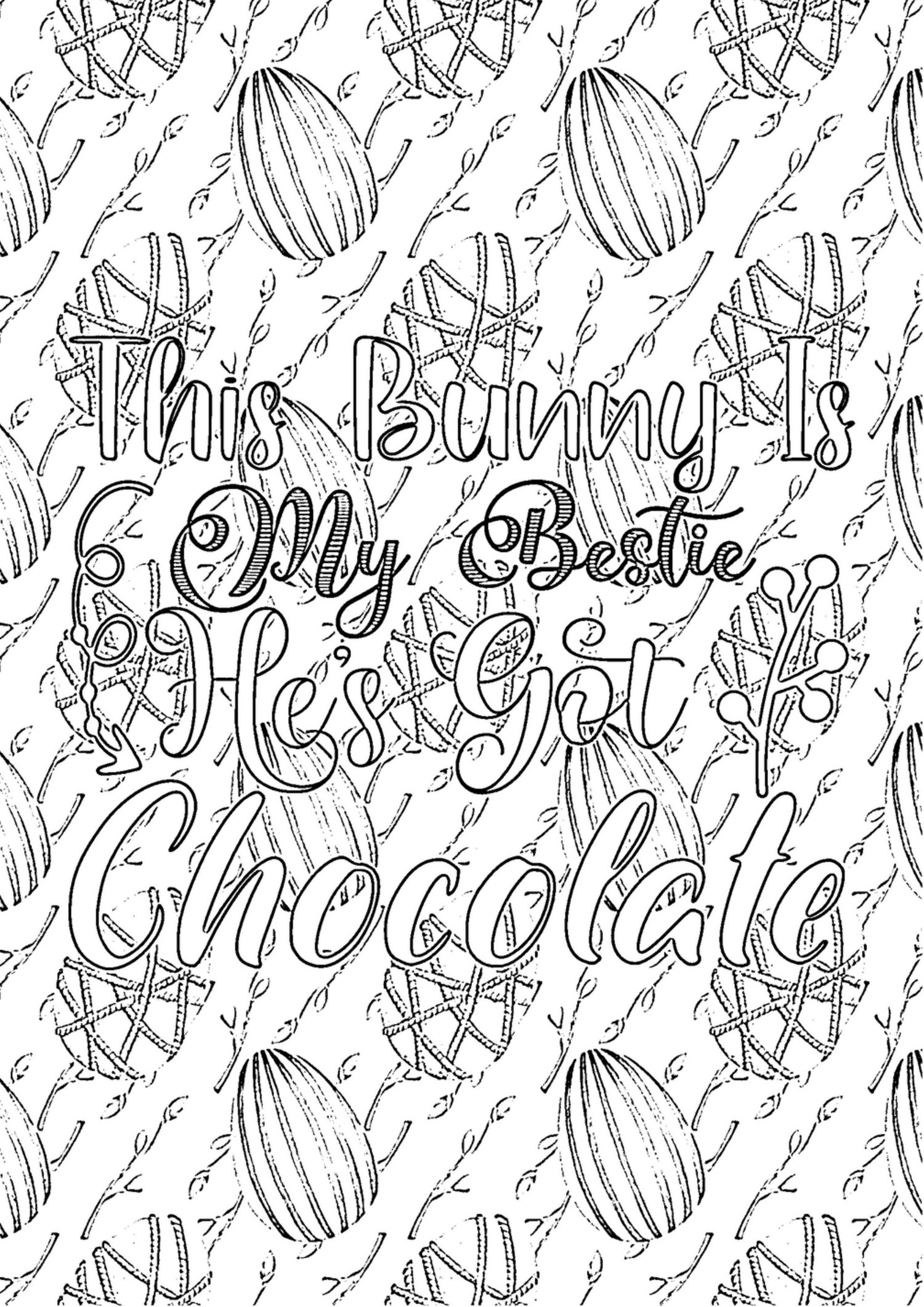 Easter Quotes Coloring Pages for Adults-Too Hip to Hop Hop
On Sale
Easter Themed Patterns-Abstract Backgrounds-Festive Coloring Book for Famiies-Easter Activities

Easter is such fun for all ages. Whether you are the parent hiding the eggs or the child running around looking for them, Easter is a time to create lasting memories for years to come.

One way you can make your time great is by spending quality time coloring with your loved ones. What better way than with this 60 page pdf full of fun Easter quotes and lively Easter themed backgrounds with tons of eggs, candy and bunnies?

The 8.5 x 11" sizing allows for full page design when you print it out on your own home computer.

Print out each page as many times as you'd like. Try coloring with different mediums from crayons to paints.

Save your completed artwork and staple them all to create a completed book to put in storage or give some pages to your friends and family.